Report on the Waters of the Pisgah National Forest, The Great Smoky Mountains National Park and waters along the Blue Ridge Parkway
Updated Thursdays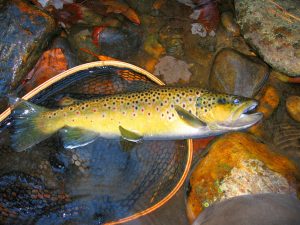 Water Conditions:
Temp – 52-60 and cooling
CFS – healthy, normal water levels
http://waterwatch.usgs.gov/?m=real&w=map&r=nc
Hatches:
Mayflies:
Chocolate Duns, Slate Drakes, Blue Winged Olives, Light Cahills
Caddisflies:
Diamond Back Tan Sedge Caddis, Fall/October Caddis, Yellow Caddis
Stoneflies:
Golden Stones, Little Green Sallies, Little Yellow Sallies
Midges:
Assorted
Terrestrials:
Ants, Beetles, Crickets, Hoppers
Fly Suggestions: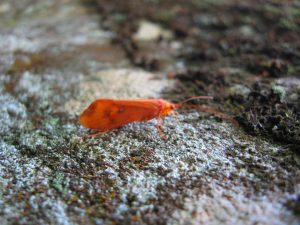 Dry Flies:
Light Cahill Spinner, Hazel Creek, Pink Lady, Ausable Wulff, Irresistable Wulff, Rusty Spinner, Yellow Palmer, Yellow Humpy, Chartreuse Humpy, Slate Drake Dun, Slate Drake Spinner, Goddard Caddis,Tan Headlight Caddis, Green Headlight Caddis, Yellow Elk Hair Caddis, Little Yellow Sally, Tennessee Wulff, Yellow Para Madam X, Lime Para Madam X, Yellow Stimulator, Foam Fall Caddis, Ants, Beetles, Crickets, Hoppers,
Nymphs and Pupa:
Copper John, Copper Blondie, Slate Drake Nymph, Mayfly Wiggle Nymph, Tellico Nymph, Yallarhammer, Crow Fly, Tan Braid Pupa, Tan Grand Poopah, Boss Hog Light, Yellow Tungsten Copper Stone, Fall Caddis Pupa, Tungsten Fall Caddis Pupa
Streamers:
Muddler Minnow, Matuka, Hornberg, Black Ghost and various wooly buggers in large size range.
General Information:
Books to learn from…
Listed Below are a few of my favorite books that we currently stock in store and online about bugs, tactics, rigging etc.. that you may find very helpful:
Fishbugs – Eastern Hatches – Coffee table book with amazing photos and helpful info as well
http://www.countrymanpress.com/titles/Fishbugsi1.html
Complete Guide to Eastern Hatches – in-depth info on many eastern hatches
http://www.countrymanpress.com/titles/EastHatch.html
Caddisflies – A guide to Eastern Species – Everything you want to know about eastern Caddisflies
http://www.stackpolebooks.com/productdetails.cfm?sku=0456&isbn=9780811704564&title=caddisflies
Fly Fishing Tailwaters – A great comprehensive fly fishing how to book for just about anywhere
http://patdorseyonline.com/pats-books-dvds/fly-fishing-tailwaters.html
Nymph Fishing Rivers and Streams – Comes with a DVD – All you need to learn to become a very effective nymph fisherman
http://www.laughingrivers.com/nymphbook.html
You may purchase these titles from Curtis Wright Outfitters online store if you like:
http://www.curtiswrightoutfitters.com/shoppingcart/viewcategory.php?groupid=20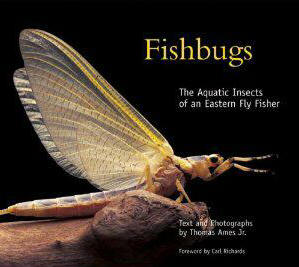 Projected Conditions:
Look for a big cool off this weekend! Nighttime air temps will drop to the high 40's at higher altitudes and high daytime temps will only reach about 70 degrees! This will definitely help to bring on some of the fall hatches. It will also help to make the fish a bit more active regarding feeding. Watch for the Fall Caddis pupa hatching along the edges of the streams and on the boulders as well!
Planning a fly fishing trip on the waters Western North Carolina?
Let the professional fly fishing guides from Curtis Wright Outfitters take you!