Report on the Waters of the Pisgah National Forest, The Great Smoky Mountains National Park and waters along the Blue Ridge Parkway
Updated Thursdays
Water Conditions: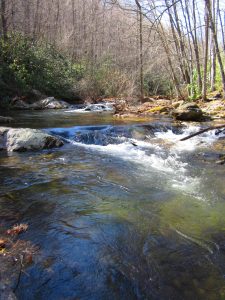 Temp – 44 and warming
CFS – healthy, above average water levels
http://waterwatch.usgs.gov/?m=real&w=map&r=nc
Hatches:
Mayflies:
Blue Quill, Quill Gordon, Hendrickson, Red Quill, March Brown
Caddisflies:
Winter Caddis, Tan Sedge Caddis
Stoneflies:
Little Black Stonefly (Winter Stone), Little Brown Stone
Midges:
Gray, Black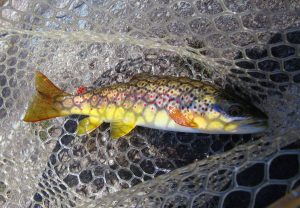 Terrestrials:
Worms, eggs
Fly Suggestions:
Dry Flies:
CDC Biot BWO, Mr. Rapidan, Blue Quill, Blue Quill Loop Wing Emerger, Quill Gordon, Charlie Whomper, Thunderhead, Hendrickson, Hendrickson Loop Wing Emerger, Female Adams, Red Quill, Rusty Spinner, March Brown, Peacock Caddis, Goddard Caddis, Skunkulator, Rattler, Olive Stimulator
Nymphs and Pupa:
Mighty May BWO, Split Case BWO, Best Nest (Natural & Olive), Hare's Ear (Natural & Olive), March Brown, Quasimodo PT, Buckskin Larva, Black Braid Pupa, Tan Braid Pupa,  Tellico Nymph, Little Black Stonefly, Boss Hog Stonefly Dark, Copper Stone, Horsehair Nymph
Midges:
Black or Gray midges
Streamers: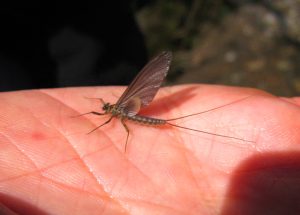 Matuka, Hornberg, Sprucefly and various wooly buggers in smaller size range.
General Information:
Some roads in the Pisgah National Forest and the Great Smoky Mountains National Park remain closed awaiting repairs from the storms in January. Make sure to check before you go. Cataloochee is now open from the south but hwy 441 is still closed north of Cherokee for road repairs.
Projected Conditions:
Water levels are still above average for this time of year. We are getting rain weekly which keeps the water table full for the foreseeable future. Water temps are fluctuating due to Warm/Cold weather patterns. Last weekend highs in the 70's and low's in the 40's brought the water temps up to almost 50 degrees. The cold spell this week has dropped the water temps back down in the low 40's range. Hatches are progressing nicely and just a bit behind schedule. Almost time for the March Browns to come out in numbers – a sure sign that spring has arrived.
Planning a fly fishing trip on the waters Western North Carolina?
Let the professional fly fishing guides from Curtis Wright Outfitters take you!